Advantage
Diagnostic System
Innovative Educational Programmes
Based on systematic and professional diagnostic services, JEI offers a unique curriculum.
JEI's Learning Capability Diagnosis Prescription System
Diagnosis

In order to determine the learner's condition, JEI analyses the diagnostic evaluation results with a computer programme.

Prescription

The learner will be presented with the correct starting point and progress.

Start Learning

JEI provides prescribed workbooks that address the student's weaknesses to improve learning.
The JEI Diagnostic System
JEI takes a comprehensive, scientific approach to assess a student's abilities in Maths and English.
The assessment analyses and pinpoints areas of mastery and weakness to build an individualised learning programme, tailored to each student's needs and abilities.
The diagnostic system is built around the philosophy that each student learns at his or her own pace.
Thus a strong foundation is established through mastery before progressing to the next level.
Individual Progress Prescription Report (IPPR)
For each grade level in JEI Math, JEI English and Brain Safari, JEI provides a unique and comprehensive diagnostic test. Upon taking the diagnostic test, each student will receive a detailed report, the Individual Progress Prescription Report (IPPR). The IPPR provides an accurate computer analysis showing the student's strengths and areas where improvement is most needed.
View Sample IPPR Report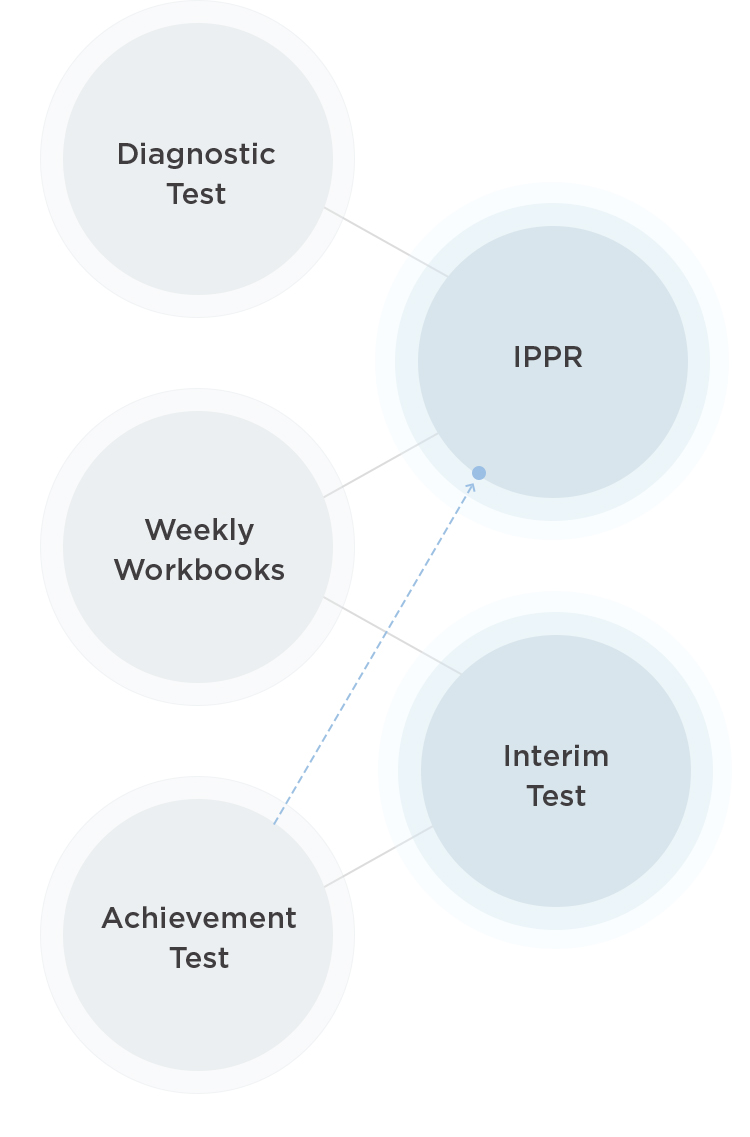 Students will study with the weekly workbook and take the interim test at the end of each week until the prescribed study programme is completed. After which students will take an achievement test to create a new study plan.